Learn how to start a concrete business right from scratch, how to set up your own business, how to register the company, how to manage inventory, how to write the contract, how to choose the best concrete equipment, how to find suppliers and how to get started on the road to success. In this article InQmatic provides you with some basic ideas on how to start your construction business.
If you are thinking of starting your own construction business as a source of good income or simply to become independent, you should consider that like other types of businesses, construction companies require planning, assume many legal procedures, and follow certain regulations, in addition to many dedications to get the success you want.
To help you how to start a concrete business, at InQmatic, we present you with certain fundamental aspects that you must consider before taking the first step towards your growth as an entrepreneur and as a person.
DEFINE A BUSINESS PLAN
This is your navigation chart, it is the engine of your business and it could be what determines much of the success of your company. A good business plan helps you structure your company. It is also what you present to people or entities that will help you finance the business.
This document should include your goals and outline the methods you will use to achieve those goals. Include sections dealing with the financial aspects of your business, the intended clientele, the necessary tools such as equipment and supplies, as well as advertising plans. Print your business plan on paper to present it formally.
HOW TO MAKE A BUSINESS PLAN?
To prepare a business plan, an alternative is the SBA (Federal Small Business Administration), an entity that provides you with various resources that adapt to your needs. Among these you can find:
Advisory tool. This resource has a questionnaire to determine your level of knowledge on the subject, if you are trained, what your business needs, and what your business strategy would be.
Free business courses. In conjunction with several non-profit organizations, the SBA offers free online courses on topics that are very important to new entrepreneurs; for example business and marketing plans, business organization, accounting, taxes, and much more.
Development centres. The SBA's Business Development Centres (SBDC) Program offers assistance at all stages of business planning. There are centres in every state in the country that focus on local markets and the needs of each client.

LOCATION
Whether physical or online, your business will have an address that will be reported to a State. This is important because it decides the amount of taxes you must pay, the licenses that are required, or the incentives that you can receive.
For some businesses, location matters. Some are local to a specific town or city, while others have to travel long distances, like a flower shop. Still, others, like clothing stores, could potentially sell nationwide. And there are other factors that must be considered. The first is cost. Some items are simply too expensive to ship long distances. But for certain items, like clothing, this is not true. The next thing to consider is access to transportation. Some towns are large and spread out, making it difficult for shoppers to reach brick-and-mortar locations. But if there are multiple locations, proximity is an important consideration.
NAME
To start a concrete business from scratch, there are a few things you need to think about first. You need to consider the types of jobs you will need, who you will hire, what equipment you will need, and where you will build and maintain your business. These are all questions you need to think about before starting any business.
Once you are clear about the name of the business, you must register it to protect the brand. If your company is going to be online, you must also register an internet domain.
REGISTER YOUR BUSINESS NAME
Once you've decided to start a concrete business, the next step is to register your company's name. While you can easily do this online, if you're a beginner, we recommend that you talk to a real estate professional who's familiar with the registration process in your state. Also, we advise you to hire a business attorney to review your company's incorporation paperwork and offer some legal advice.
Company registration is like a person's birth certificate. It is the way you legalize yourself. The location and size define the type of registration as it can be done at the local, state (most common), and federal levels. The value of state registration is about $300.
BUSINESS STRUCTURE
The business structure depends upon many factors, including what type of business you plan to open, how much money you have to start the business, how many people you need to employ, and what type of financing is available. A sole proprietor is the simplest form of a business structure. There is no formal agreement between the owner and any other party, so there is no need for a legal contract. But, this can be problematic if you get sued. A limited liability company (LLC) is a business structure in which a corporation, a partnership, or another type of business entity exists but is owned by only one person or a small group.
For the structure of your business, you should consider whether you will create a corporation or if on the contrary, you plan to set up a business where you appear as a sole proprietor. The type of company also defines a lot about how much you have to pay in taxes and what you expose yourself to individually if you don't.
ADVERTISING
Marketing is all about creating a connection with the customer, building awareness of the brand, and developing loyalty. By learning how to create advertising and marketing, you'll also learn how to convert consumers into paying customers. Advertising is the art of reaching people with messages that will persuade them to act. In order to persuade someone to do something, you need to understand how they think.
Even if your construction business is new, advertise in a variety of media outlets (many are free to start with) to attract customers. Announce discounts to your first customers at some notice. Notify your friends, neighbours, and family of your new company. Ask them to spread the word to their friends and co-workers. Personal recommendations can encourage homeowners to break into their homes to do construction or repairs.
FEDERAL AND STATE IDENTIFICATION
State and federal identification are important to start a concrete business. It is very important to show your business licenses to customers or to show an employee's identification. Your business has to pay taxes, so you must obtain an EIN or ITIN number to comply with federal matters. Some states also require that you also have an identification number for your business.
LICENSES AND PERMITS
If you intend to start a concrete business, then you will need a license, permits, and insurance. You will also need a construction permit if you intend to make any concrete improvements to your property. All three licenses, permits, and insurances should be done simultaneously. You must find out the permits you need to operate and their costs. Check with your state and local government for regulations on small construction businesses.
BAIL BONDS
A concrete business needs to have its own website, a good domain name, and the ability to handle any business that comes through its door. This is a business that is not dependent on a brick-and-mortar store. Once you have a business plan, you need a way to market yourself. You can market yourself via social media, networking, and word of mouth.
Contact a bail bond company to request one. Even if the scope of your desired job or your local government doesn't require it, having a bond can make your clients feel more comfortable hiring you.
BUSINESS BANK ACCOUNT
If you're just starting out and are looking to get an initial loan or investment to start your business, then I highly recommend applying to a business bank account. With a business bank account, you have the ability to take advantage of a great many business loan programs as well as other benefits that a regular bank account may not offer. However, there is one very important thing that you need to keep in mind if you're considering opening a business bank account.
Business accounts help with running the business on several levels. Banks often offer extra benefits that you won't get with a personal account. You should do a study on the bank that suits you best since there are varied offers. To open this type of account it is important to have an ITIN or EIN number.
FINANCING
Concrete can be sold online or to brick and mortar stores. It can be ordered through websites or from local concrete supply stores. Some concrete products are used to build roads, parking lots, sidewalks, bridges, and more.
Starting a business requires money. How you finance your business will define its operation and the success of your company. To start your business you can do it with your savings, looking for investors, or with loans.
If you are already determined to start your construction business, at Cinematic we can provide you with advice so that you can make your dream come true and your company is successful. Visit our Social Networks and the platform www.inqmatic.com to provide you with more information about the financing you need to grow, buy a business, pay employees, buy inventory, buy equipment, or any other need you have for your company.
Let us walk this path with you! Cinematic created a combo designed exclusively for you and your initial needs. This combo includes the steps that we mentioned before in a single package within the reach of your possibilities. What are you waiting for to get down to work?
Leave us your information here and you will receive a call from an expert business representative who will provide you with more information about the combo.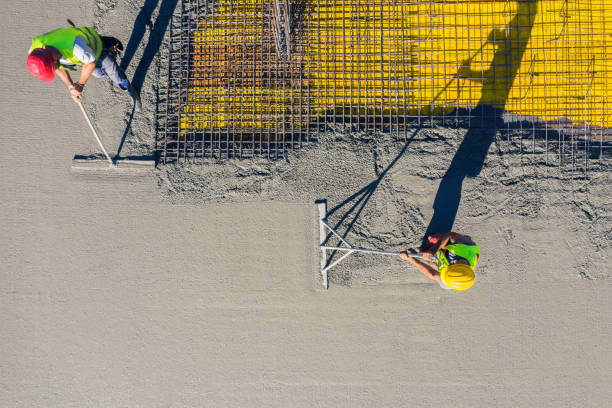 Three ways to make your concrete business more profitable
The concrete industry is big business, but it is not without its challenges.
Rising material and labour costs are reducing profit margins. Increased competition from other construction materials erodes market share and social and political pressure forces concrete producers to invest in more sustainable production practices.
Despite these significant challenges, ready-mix producers continue to resist by taking steps to ensure their businesses remain profitable and productive. This blog post outlines three places to start:
Reduction of concrete production costs by reducing the amount of cement.
Creating process efficiencies by investing in technology and retaining talent.
Adoption of sustainable production methods to compete for market share.
How Much Does It Cost To Start A Concrete Business?
When I was starting my business, I really didn't know what I was getting into, but I knew it would cost a lot of money. My initial idea was to build a small batch of concrete products to sell to a handful of people who I knew would appreciate what I was doing. After some research, I found that the process of building concrete goods is very similar to that of making soap or shampoo. My first batch took about two weeks, and it ended up costing about $500. I also purchased a concrete mixer for about $1,500.
How much can you earn from a concrete business?
A concrete business is an online business that has a clearly defined, easily identifiable and measurable goal. That means that it can be proven that a certain amount of money can be earned. This business is most often an eCommerce website or a blog.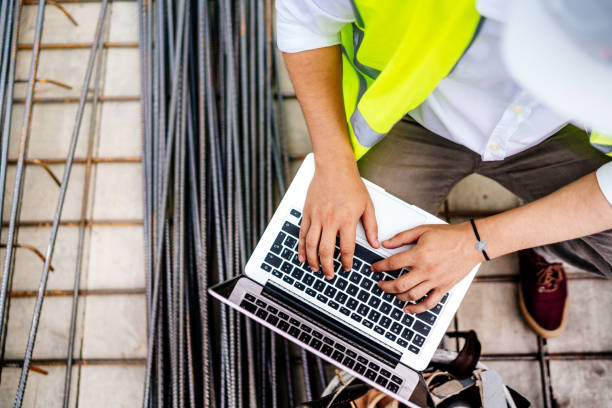 The key is not to start a company from scratch. In fact, it's a myth that you need a lot of money to start a business. There are plenty of businesses, especially brick-and-mortar ones, that have been around for years and are successful because the owners took advantage of the low barrier to entry. One of my favourite examples of a business with a low start-up cost is a gas station, which typically starts at $30,000.
Conclusion
How to start a concrete business. It's so easy to set up your business online, but you have to know that your business isn't easy to start. It takes a lot of hard work and dedication to create a concrete business that will last for years. Before you start making money, make sure you know what you are getting into. It will take a lot of work and a bit of luck to see you through to success, but once you get started, it will be easier than you think. It doesn't matter how big or small your business is, there is always a way to make it big. It's all about how much effort and work you put in. Find a niche and build up a customer base from there.